http://www.tricities.com/news/local/article_dc5d00e2-5ec3-11e2-a415-001a4bcf6878.html
January 19, 2013 ·
Tona ·
No Comments

Tags: Tennessee General Assembly, Tennessee Lawmakers, Tennessee Legislature · Posted in: Camera Ban, Police State, Privacy Invasion, Red Light Cameras, Speed Trap, Speeding Ticket, Ticket Cameras
http://www.myfoxmemphis.com/dpp/news/local/speed-cameras-coming-to-memphis%3F-rpt-20120523
May 24, 2012 ·
Tona ·
No Comments

Posted in: Speed Limits, Speeding Ticket, Ticket Cameras
http://www.thenewspaper.com/news/37/3703.asp
Accidents increased 12 percent in Kansas City, Missouri at cameras monitored by red light cameras.
Posted: 31 Jan 2012 12:26 AM PST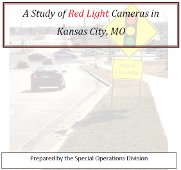 Red light camera vendor American Traffic Solutions (ATS) is furious that police in Kansas City, Missouri released a report last week evaluating photo enforcement intersections without giving the company a chance to modify the data. In many cities, ATS plays a key role in authoring such studies, but in this case the Kansas City police department went its own way, arriving at conclusions consistent with other, independent research on the topic.
"The results of the study are very interesting," the Kansas City report stated. "Accidents went up at some locations and down in others without any real clear patterns."
The department performed a computer analysis to identify 2500 crash reports dating from a year before camera activation in 2009 through two years after the devices were installed. The results were narrowed to the 17 photo ticketing intersections, and officers went through each report by hand to ensure only accidents that actually happened within the intersection were counted and crashes that were clearly unrelated to the traffic signal were excluded.
"These reviews involved looking at the actual report and gathering the data," the report explained. "While this was very time consuming there just simply isn't any other way to gather the data for a project like this."
The report found the overall number of accidents increased 12 percent from before cameras were installed to the two-year average after the devices began issuing tickets. Only counting the lanes that are monitored by cameras, the increase in collisions was 29 percent. Rear end accidents increased 17 percent. Right-angle accidents dipped 4 percent.
The worst performing intersection was at 59th and 71 Highway. This high-volume location saw injury accidents surge 121 percent, mostly caused by rear-end collisions. Of those rear-enders, 87 percent happened in a lane monitored by red light cameras.
Despite the mixed safety results, the cameras over the study period issued 197,494 tickets worth $19,749,400. As a result, the city police commission ordered the police special operations division to re-write the report under the supervision of ATS.
A copy of the report is available in an 800k PDF file at the source link below. Source
February 10, 2012 ·
Tona ·
No Comments

Posted in: Camera Companies, Cameras Causing Accidents, Government Revenue Scam, Police State, Red Light Cameras, Ticket Cameras
http://www.thenewspaper.com/news/36/3699.asp
Florida Public Health Review finds insurance industry study actually proved increase in fatalities in red light camera cities.
Posted: 26 Jan 2012 12:58 AM PST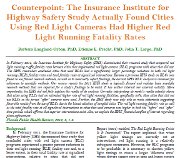 The Insurance Institute for Highway Safety (IIHS) grabbed headlines last February with a self-published study claiming installation of red light cameras nationwide would have prevented 815 deaths (view study). The Florida Public Health Review, a peer-reviewed journal, published a systematic critique yesterday that found the methods used in the IIHS report were sloppy and inconsistent, reflecting a bias towards the insurance industry that IIHS serves.
University of South Florida Professors Barbara Langland-Orban, Etienne E. Pracht and John T. Large noted that IIHS did not study individual intersections that had cameras but rather used city-wide data that ignored other engineering variables that could have explained increases or decreases in accidents from year to year. Worse, the study did consider variables such as "land area" and "persons per square mile" which have never been shown through scientific research to have any correlation to motor vehicle crashes. The way these unexplained variables were used introduced other difficulties in the IIHS report.
"Assuming that the dependent variable for each model is defined as reported, some variables are included more than one time, making them redundant," the USF researchers wrote. "For example, population is the denominator in both outcome measures reported (e.g., fatalities per 100,000-population), as well as a numerator in the variable 'population per square mile.'"
The critique noted the most troubling issue was the dissimilarity between the cities chosen to represent camera enforcement and the camera-free cities. Almost a quarter of the camera-free cities had between zero and two red light running fatalities in the "before" period. It is impossible for a city with zero fatalities "before" to improve in the "after" period. By contrast, nearly all the camera cities had 7 or more fatalities, leaving far more room for improvement.
"The fact that the two groups have a large difference in fatality rates in the 'before' period reflects bias in the selection of the comparison group, which jeopardizes the validity of the findings," the USF researchers noted.
The USF researchers then used the IIHS data in an attempt to replicate the IIHS statistical analysis. The critique concluded that IIHS failed to disclose results that contained negative values for red light cameras.
"Thus, cities using cameras are estimated to have a 25 percent higher red light running fatality rate in the 'after' period relative to cities not using cameras, despite the greater reported percent reduction in the former," the critique found.
To account for the bias, the USF researchers pointed out that in several states, insurance companies make money by charging higher premiums to drivers who get photo tickets. Contrary to the common wisdom, insurance companies do not earn less money when accidents increase.
"Insurance companies are able to gain approval from state regulators to raise insurance premiums to cover higher losses, making them indifferent about loss prevention, since increased losses justify increased premiums, passing higher crash costs on to drivers," the USF report stated. "Second, automobile insurance companies earn more profit from investment income (investing premiums collected from drivers) than from underwriting activities."
A copy of the study is available in a 170k PDF file at the source link below. Source
February 10, 2012 ·
Tona ·
No Comments

Posted in: Cameras Causing Accidents, Government Revenue Scam, Police State, Red Light Cameras, Safety Benefits, Scamera Research, Scientific Facts, Ticket Cameras, Traffic Statistics
http://www.thenewspaper.com/news/36/3684.asp
Study shows red light cameras made no solid, statistically significant difference in crash rates in Las Cruces, New Mexico.
Posted: 09 Jan 2012 01:40 AM PST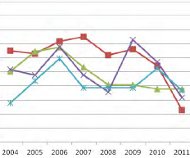 The city of Las Cruces, New Mexico commissioned a local university last year to come up with a report justifying the use of red light cameras in the community. After examining city-supplied data New Mexico State University (NMSU) researchers stretched to find something positive to say in a study released Tuesday.
"The trend analysis of the signalized intersections shows a reduction in the crash rates at certain intersections for certain accident types," Professors Hansuk Sohn and Paola Bandini concluded. "Even though the findings from the crash data are encouraging, not all the results from the trend analysis are supported by the statistical analysis."
Las Cruces began using automated ticketing machines at four intersections in 2009, although the state government ordered two of these shut down last March. The study compared the performance of the camera locations with six control intersections selected by the city that had no cameras.
Overall, the study found a decrease in accidents at two camera intersections, an increase at one and no change at the fourth. This compares to the control intersections where there were three decreases, two increases and one without any change. None of these changes, however, were large enough to carry definitive scientific weight. The researchers focused on the single intersection with the most positive result.
"Crash rate reductions at the LOTE intersection [Lohman Avenue and Telshor Boulevard] are statistically almost significant (or marginally significant) after the STOP operation," the report stated. "There are no significant changes in crash rates at all other intersections including control intersections."
The city council has been searching for a justification to continue with the automated ticketing program which was expected to yield $5 million in revenue last year. City leaders showed no concern about early signs that the program failed to live up to its promise of accident reduction. In November 2010, the council voted to continue the program despite overall negative collision data at the time. NMSU recommended further study be done, taking into account the number of tickets issued using data from Redflex Traffic Systems, the Australian company in charge of the program.
A copy of the study is available in a PDF file at the source link below. Source
February 10, 2012 ·
Tona ·
No Comments

Posted in: Government Revenue Scam, Red Light Cameras, Scamera Research, Ticket Cameras
http://www.thenewspaper.com/news/37/3712.asp
Posted: 10 Feb 2012 12:28 AM PST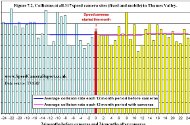 A private study of the effect of speed cameras in Thames Valley, England concluded Tuesday that the devices failed to produce a measurable safety benefit. Dave Finney, an electronics engineer, produced the report by examining accident data from the Thames Valley Safer Roads Partnership before and after cameras were activated at 212 permanent sites and at all 105 locations where mobile photo radar vans were routinely parked. Most of the permanent installations were activated between 1993 and 1998.
The report focused on the effects in the 24 months before and 24 months after photo enforcement commenced at these locations. To compensate for changes in engineering and traffic volumes over time, Finney looked at the collisions at camera sites as a percentage of area-wide annual accident totals. He found that fixed locations saw a slight decrease in accidents and mobile sites a slight increase. Overall, the difference was a statistically insignificant 0.2 percent drop in collisions (view results chart).
The selection of before and after periods was deliberate. After 2000, all mobile camera sites had to be individually approved by the Department for Transport, a process that could take a year or more. This helped allow for correction of error due to selection bias. As a result, the year before camera activation is the most telling in the "before" period.
"Authorities choose locations for speed cameras following analysis of where collisions had occurred during the site selection period, and this process tends to favor selection of those sites where the numbers of collisions were higher than normal," Finney wrote. "Therefore collision rates would be expected to be lower after the site selection period, whether or not cameras had been deployed. This reduction that is caused by selection bias is often referred to as regression to the mean and, crucially, it occurs before the cameras are installed whereas any reductions due to cameras can only occur after they are installed."
According to Thames Valley surveys, speeds were reduced 4.7 MPH at fixed sites immediately after ticketing began at any given location. Thus, the 12 months after activation is the most telling in the "after" period.
"Because speeds reduced immediately, the rate of collisions should also have reduced immediately, suggesting that only the first year of camera operations need be considered," Finney wrote.
Finney provides all of the data and spreadsheets used for his analysis at his website. He has invited the Thames Valley speed camera partnership to check his work for accuracy. A motorist's rights group praised the current Conservative government for ordering full disclosure of all speed camera accident data.
"This investigation highlights what we have long suspected, that the whole speed camera fiasco has saved no lives and by diverting attention away from the real causes of accidents has actually cost lives," Association of British Drivers Chairman Brian Gregory said in a statement. "We are grateful to the government for forcing reluctant camera partnerships to reveal the previously hidden statistics which enabled this report but they must now acknowledge this abysmal failure and distance themselves from these disastrous policies." Source
February 10, 2012 ·
Tona ·
No Comments

Posted in: Cameras Causing Accidents, Government Revenue Scam, Police State, Red Light Cameras, Scamera Research, Speed Limits, Ticket Cameras
http://www.thenewspaper.com/news/36/3656.asp
Posted: 06 Dec 2011 01:17 AM PST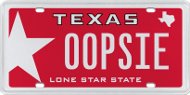 A number of special interest groups have fought over the design of specialty license plates in Texas over the past few weeks. The National Association for the Advancement of Colored People cheered the Department of Motor Vehicles (DMV) board last month for rejecting a "Sons of Confederate Veterans" plate the group found racially offensive. An American Indian group blasted a plate honoring the Buffalo Soldiers, a regiment of black troops who served in the US Army from the end of the Civil War through 1951. These plate conflicts may turn out to be unnecessary because beginning on January 1, 2012, the use of license plates in the Lone Star State becomes optional.
According to the Texas Department of Public Safety, current law mandates the display of two license plates — one at the front and another at the rear of a vehicle. Failure to comply is a misdemeanor offense punishable by a $200 fine under Texas Code Section 502.404. As part of a sweeping revision of the state vehicle code, however, that provision will soon disappear.
House Bill 2357 was intended as a non-controversial 234-page update to existing law. It passed the state House on May 29 voted 139-6 and the state Senate 31-0, receiving the signature of Governor Rick Perry (R) on June 17.
"The motor vehicle statutes were codified in 1995, but there has not been a complete reorganization of substance since before that time," Representative Joseph Pickett (D-El Paso) wrote in his justification of the legislation. "This bill directly addresses the problem of the statutes being outdated in regard to automation and organization."
As part of the update, the new law deleted the license plate statute, returning parts of it to Section 502.473 and 504.943. In moving around the legal language, the bill went through the entire legislative process without anybody noticing that a key line was deleted without providing a replacement: "An offense under this section is a misdemeanor punishable by a fine not to exceed $200."
Without the line, it is not clear whether police officers or courts would have the authority to impose a punishment on drivers who chose not to display license plates or registration stickers, especially in jurisdictions that still use red light cameras. Driving with a false or altered plate remains a misdemeanor, however. Lawmakers will not have a chance to remedy their mistake until January 8, 2013 when the legislature reconvenes, unless Governor Perry calls a special session specifically to address the license plate issue.
A copy of the legislation as enacted is available in a 650k PDF file at the source link below. Source
December 6, 2011 ·
Tona ·
No Comments

Tags: License Plate · Posted in: Right to Travel
TSA Turns to Nation's Highways
The Transportation Security Administration (TSA) was formed in the aftermath of the September 11, 2001 terrorist attacks. It has grown into a bloated, ineffective federal agency that will command a budget of $8.1 billion for 2012.
On second thought, forget "grown into." It has been ineffective since Day 1.
We have the TSA to thank for knee-jerk, reactionary policies that resulted in airport security measures such as shoe removals, confiscation of liquids/gels/aerosols in containers larger than 3.4 ounces, and full body scans.
Security expert Bruce Schneier goes so far as to say, "Exactly two things have made airplane travel safer since 9/11: reinforcing the cockpit door, and convincing passengers they need to fight back. Everything else has been a waste of money. Add screening of checked bags and airport workers and we're done."
Now the TSA is bringing its wasteful and intrusive ways to our nation's highways.
The TSA joined with the Tennessee Department of Safety and Homeland Security last month to conduct an operation that randomly searched truck cargoes and subjected bus passengers to detailed individual security checks under the premise that terrorism is more likely to be found on interstates than on airplanes.
The joint operation was given the indecipherable name "Visible Intermodal Prevention and Response", presumably because it results in the awesome-sounding acronym, VIPR.
The VIPR security operations were staged simultaneously at five Tennessee roadside weigh stations and at two bus depots in Knoxville and Nashville.
Tennessee officials have been quick to point out that VIPR is not in response to any particular terrorist threat. The drug- and bomb-sniffing dogs deployed at the weigh stations, they say, are terrorism countermeasures and not violations of the Fourth Amendment protection against unreasonable search and seizure.
NMA Tennessee State Activist Tona Monroe begged to differ. She sent messages to state politicians and to the Tennessee Department of Safety and Homeland Security demanding an immediate stoppage of VIPR activities.
In response, a representative from the Department of Safety noted that "the purpose of the VIPR operation was to detect and deter criminal activity on Tennessee's roadways and educate professional truck drivers to look for and report suspicious activity . . . While Tennessee is the first state to conduct a VIPR operation on this large of a scale (simultaneously at seven locations), Tennessee is not the first state to ever conduct a joint federal-state VIPR operation."
Nor will it be the last. The United States has 55.6 million miles of paved roads and the TSA has bank vaults full of taxpayer cash to spend.
One can only imagine the schemes that will be dreamed up to cast a wide and warrantless net over our nation's drivers and travelers. ?
November 16, 2011 ·
Tona ·
One Comment

Posted in: Constitutional Rights, Fear Tactics, Offical Impropriety, Police State, Privacy Invasion, Traffic Stop, TSA
http://www.knoxnews.com/news/2011/nov/11/red-light-cam-vendor-sues-knoxville/
November 16, 2011 ·
Tona ·
One Comment

Posted in: Camera Ban, Camera Companies, Camera Vendor Losing Money, Evidence Requirments, Government Losing Money, Government Revenue Scam, Police State, Red Light Cameras, Ticket Cameras
http://www.gazette.com/opinion/city-126967-new-hall.html
http://www.gazette.com/articles/light-126947-red-chief.html
These articles show that freedom is not a novel idea and that good leadership can restore limited government, liberty and freedom.  We the people have accepted soft tyranny for far to long.
October 19, 2011 ·
Tona ·
No Comments

Posted in: Constitutional Rights, Illegal Traffic Stop, Police State, Road Blocks